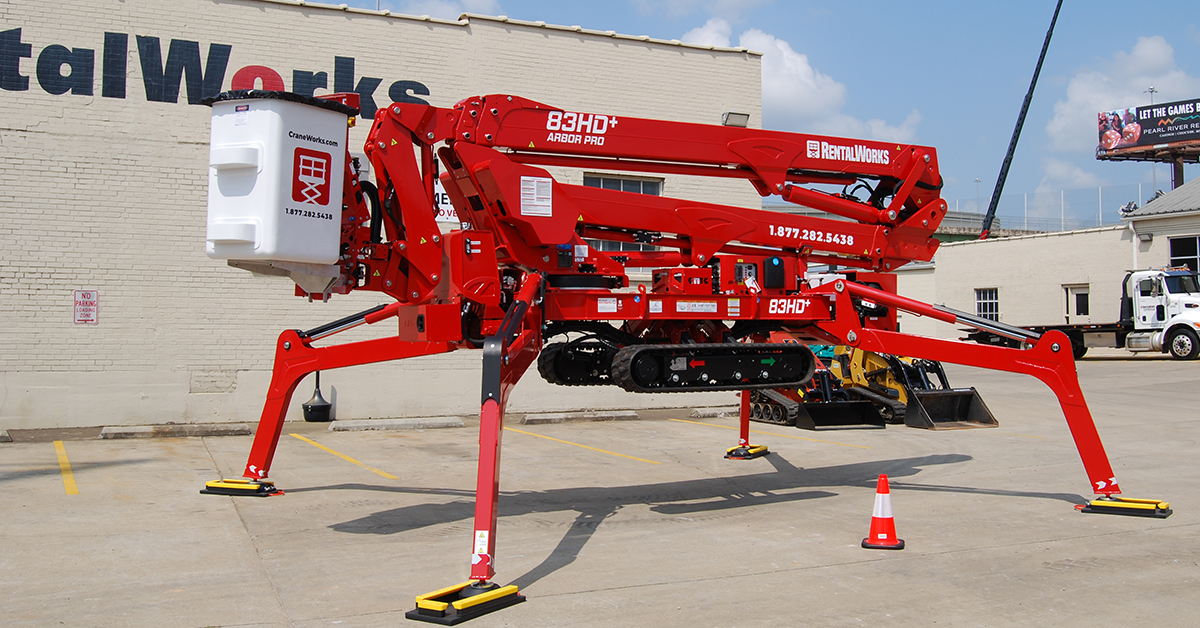 RentalWorks now an Official Dealer for CMC Aerial Lifts
RentalWorks now an Official Dealer for CMC Aerial Lifts
CraneWorks and RentalWorks are excited to announce that we are now an official dealer for CMC Aerial Lifts! CMC specializes in innovative tracked aerial lifts with adjustable outriggers for additional stability. Models with up to 83 ft of working height are compact enough to enter a standard 36″ doorway or gate. These lifts are fast, rugged, easy to use, made with lightweight steel and built with heavy-duty components for a long and reliable life. Additionally, CMC tracked lifts feature simple and easy-to-operate single handed controls and/or radio remote controls.
These machines are the solution for any of your unique access challenges. Industries such as arborists and tree removal, electrical, maintenance or any other company that requires aerial access have found great success in utilizing these machines.
We have options available for rent within our fleet; however, we can also source the full line of CMC equipment for sale. Click here to view the manufacturer's website. See one in action here. Click here to get a quote!