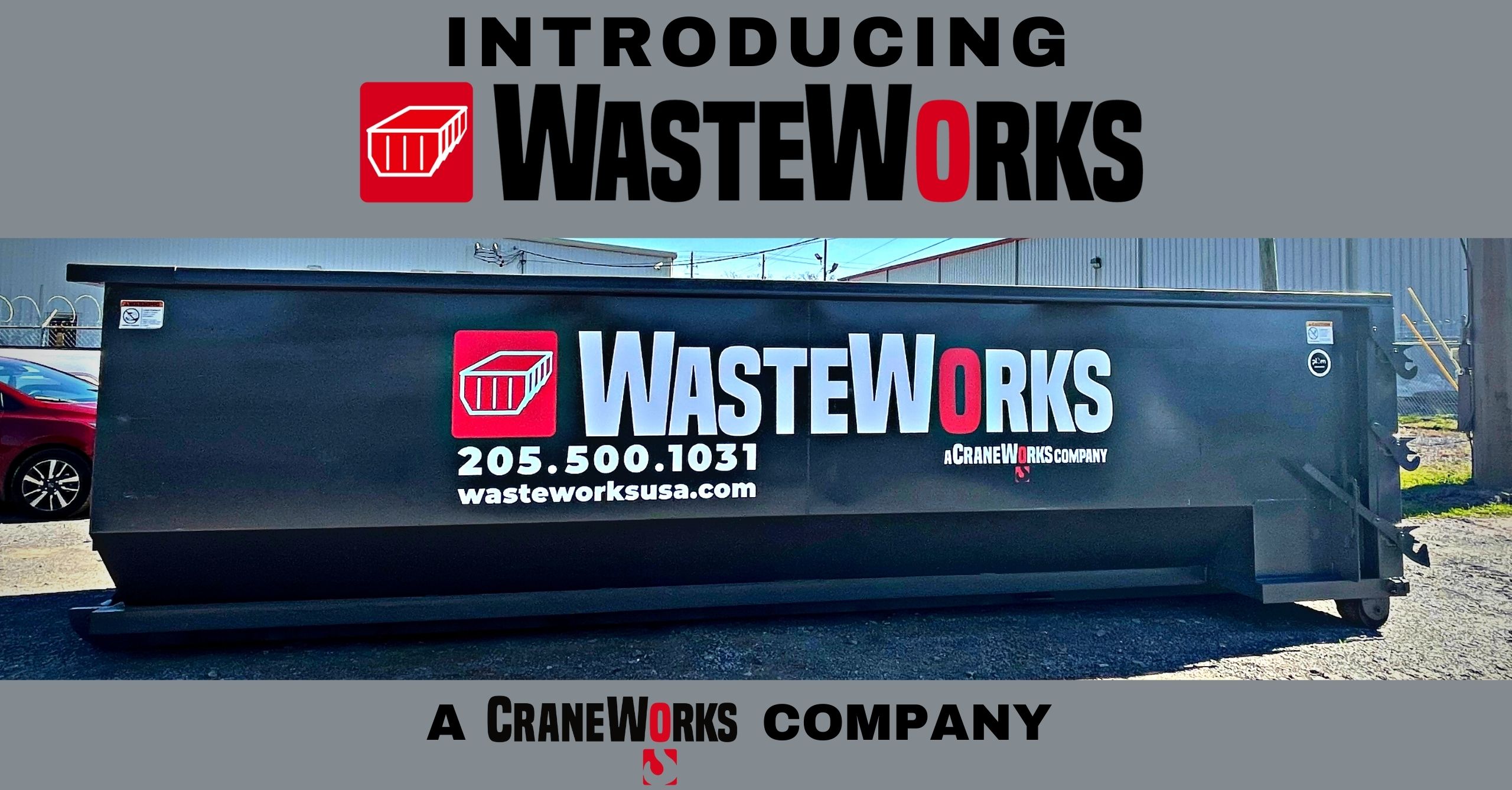 CraneWorks is excited to announce we have expanded our brand. In October 2021, we entered into a partnership with locally owned dumpster rental company, Magic City Dumpsters. Under the new partnership Magic City Dumpsters was rebranded as WasteWorks, offering residential and commercial roll off dumpster rentals in the Birmingham Metro area.
Jon Riddle and Micheal McCants started Magic City Dumpsters amid the COVID-19 pandemic in 2020 as a solution for commercial and residential debris removal. CraneWorks and WasteWorks share a similar customer base, which allows our companies to meet more of our customers' needs.
WasteWorks operates as an independent company with assistance from our sales team and shops. Micheal McCants is the General Manager of WasteWorks and handles the daily operations. Visit WasteWorks Site or contact Micheal for a quote!
Micheal McCants
205.500.1031
micheal@wasteworksusa.com