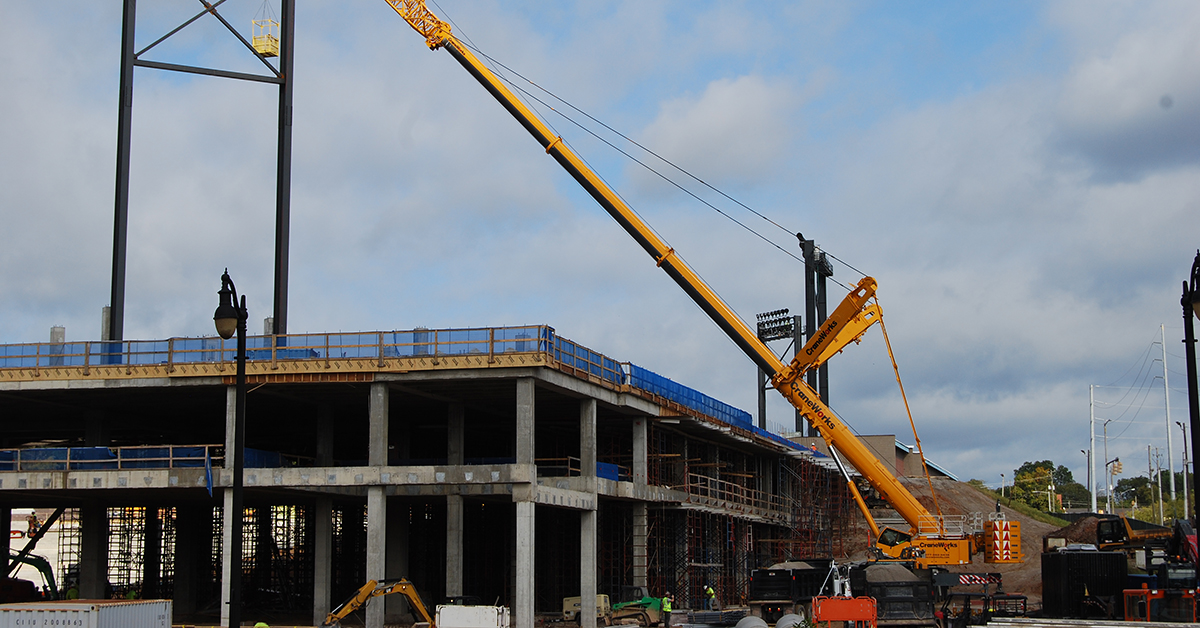 CraneWorks Involved in Multiple Downtown Birmingham Renovations
Driving through downtown Birmingham, AL it is obvious there is a lot of construction happening. Birmingham has undergone an extensive revitalization in the past few years. As Alabama's leader in crane and equipment rental, CraneWorks has assisted in this process in almost every project.  
BIRMINGHAM'S TOP PROJECTS WITH CRANEWORKS' CRANE AND EQUIPMENT RENTAL – 
DOWNTOWN BIRMINGHAM'S INTERSTATE OVERHAUL
The bridges along I-59/20 and portions of I-65 through Birmingham's Central Business District were in desperate need of repair. The $700 million project was started in 2015 and completed ahead of schedule in 2020. CraneWorks utilized many different types of cranes and equipment to lift these bridges to completion.
Check out Before and After pictures of the project here: https://5920bridge.com/gallery/before-after/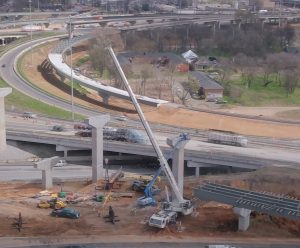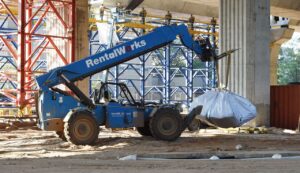 CONSTRUCTION OF PROTECTIVE LIFE STADIUM
Construction on the new Protective Life Stadium, an open-air stadium with a capacity of 45,000 seats, is underway in Birmingham's Uptown District. The $174 million project is a part of the BJCC's ongoing remodel and expansion and is expected to be completed in late 2021. CraneWorks and RentalWorks have worked with many different contractors on numerous aspects of the project.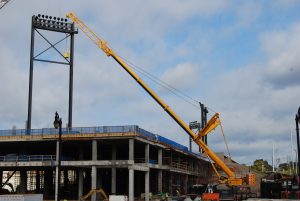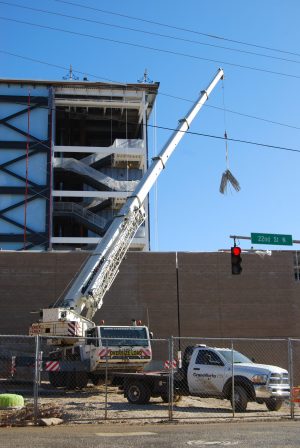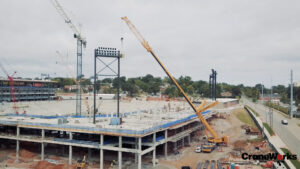 BJCC LEGACY ARENA RENOVATION
The Legacy Arena at the Birmingham-Jefferson Convention Complex (BJCC) is undergoing a massive remodel of the exterior façade and the interior spaces. Built in 1976, the arena has hosted countless concerts, sporting events and various other events. With renovations set to be completed in 2021, CraneWorks and RentalWorks have played a pivotal role in supplying cranes and heavy equipment to the project.